North Creek, NY Railroad Bridge
The bridge over North Creek at A94.19 was called "Old Bridge #18" and is a plate girder style with a 77' span. The original bridge from about 1871 was a wooden Howe truss design shown below in this fuzzy picture. It was replaced with a new one in the same style in 1884 and in an 1889 report was said to be covered and in good condition.
This was replaced with the bridge we see today in 1891 along with new stone abutments. The deck was replaced in 1921 and the girders strengthened in 1943. In July, 1944, a flash flood destroyed the south abutment and it was replaced with a concrete one.
c.1880

1918


Walt Favro Collection
1997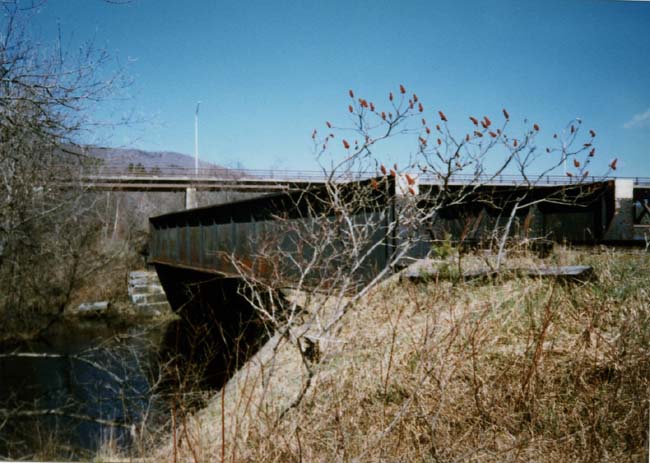 Jon Patton Photo