Railroad Bridges over Stony Creek
There have been three different railroad bridges over Stony Creek since about 1867 when the first wooden Howe truss bridge was built by the Adirondack Company. This bridge was replaced with another of the same design in 1879 which is the one we see below. In a report from 1889, the north abutment was said to have been washed out and replaced with wood which fits with the wood supports on the left in this photo. This is "Old Bridge #10" with a span of 132'.

D&H Collection - NYS Library
In 1891 this was replaced with an iron Whipple truss bridge and new stone abutments. This bridge got a new deck and paint job in 1921 then was replaced in 1943 as part of the upgrade for the ore trains.
1918


Walt Favro Collection
In 1943 the D&H built the bridge still in use today. This was repainted last in 1953.
2002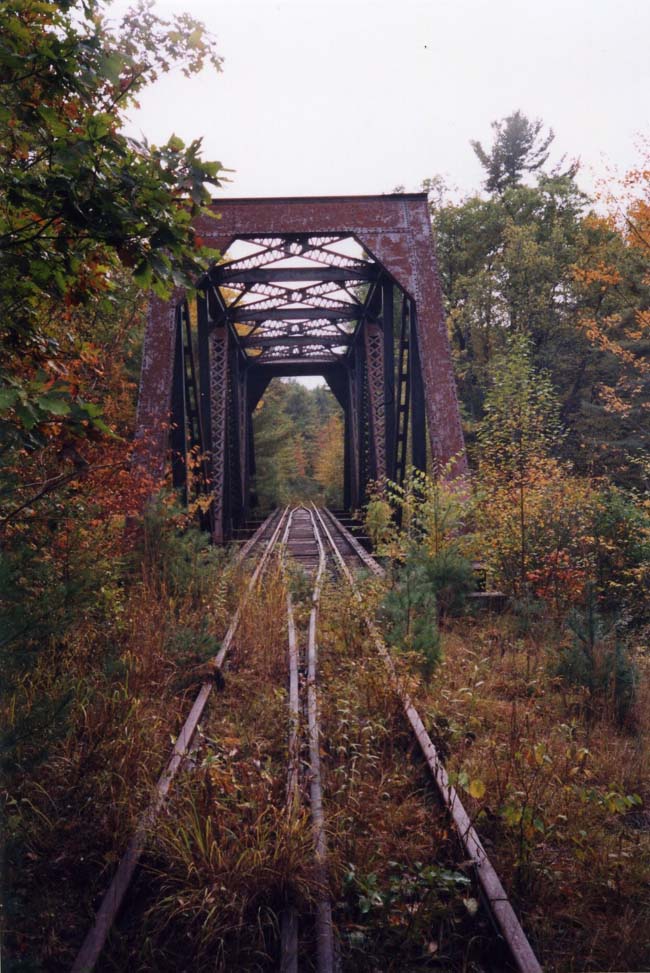 Jon Patton Photo