Hadley / Luzerne Railroad Station
This station was built by the Adirondack Company in 1870 and was in operation until it closed in 1958. It was the largest station on the branch and also the most decorative in the Gothic style. They probably needed this large station to accomodate the summer crowds staying at the local resorts and Lake Luzerne. The building was torn down in 1959.
Warren County bought the property and in 2008 started work on a new station. What was originally envisioned as a station is now just a covered platform due to financial problems.
In 2014, Warren County completed enclosing the platform for use as a station.
1880


D&H Collection - NYS Library
c.1900


Hadley - Luzerne Museum
c.1900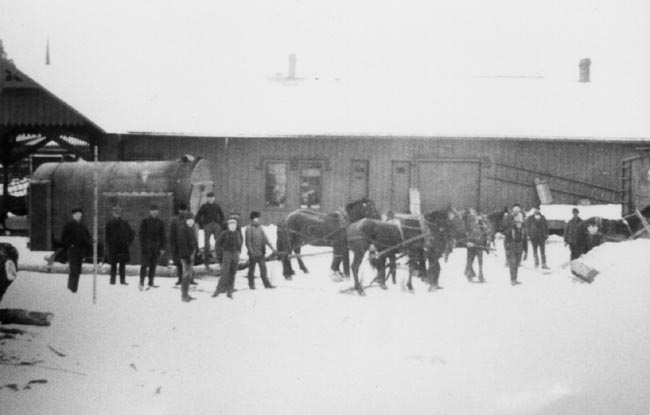 Hadley - Luzerne Museum
c.1900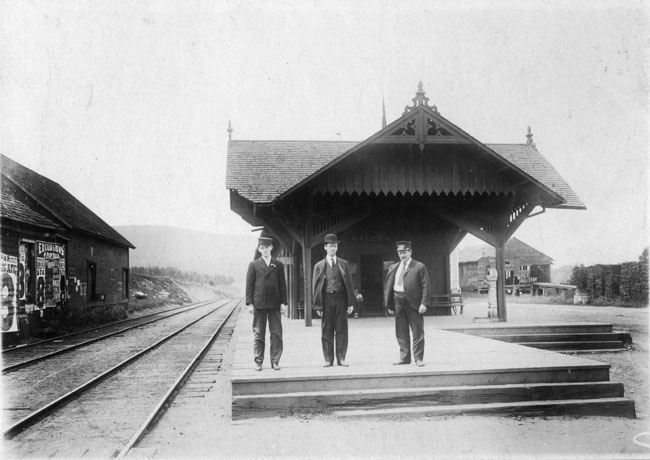 Patton Collection
c.1915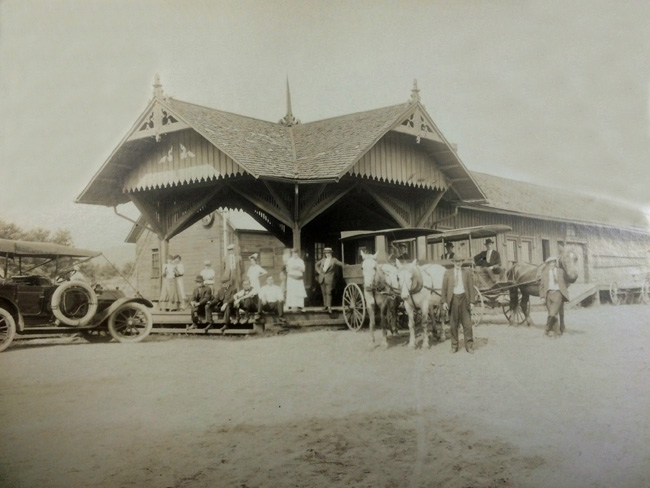 Patton collection
c.1920


D&H Collection - NYS Library
May 1928


D&H Collection - NYS Library
October 1928


D&H Collection - NYS Library
c.1940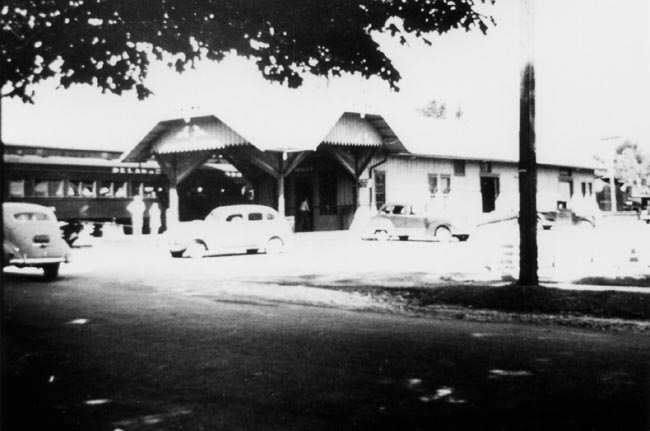 Hadley - Luzerne Museum
c.1945


Patton Collection
c.1950


Hadley - Luzerne Museum
1956

August 2009 new station


Jon Patton Photo
Station Drawing - Plan View
Station Elevations